In Memory of
Darren John Maui Southon
Sunday, August 09, 2020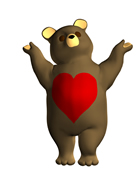 Darren (48) and his son Joshua (11) tragically died while diving off the Wairarapa coast

They were snorkelling at Mataikona, north of Castlepoint, when they went missing and had been part of a party of four who had gone out to the coast on a day trip.

After an extensive search, their bodies were retrieved the following day.

Darren was the father of two children.

RIP Darren.
This page is open and you can leave messages and memories for free until 12 January 2021
Keep this page open longer - sponsor page
Messages

Messages posted (1)

Leave a Message << [1] ... 1 >>

Blaine woods

Darren was my best friend at primary school (Cornwall street). I live in Australia now and was googling Darren to contact him after all these years. I am devastated that this is what turned up. I am so sorry for everyone who love Darren - he was the best mate I could have had and by what I have read grew in to a well respected and very much loved man.
My condolences to his family this is a huge loss
Blaine

Back to Top All messages are approved before they are published. Report abuse << [1] ... 1 >>
Wairarapa Times Age
The Dominion Post
NZ Herald

Share us via