In Memory of
Shirlene Jan Colcord
Tuesday, November 12, 2019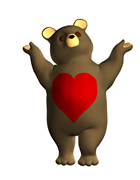 Shirlene (53) was one of New Zealand's famous Lawson quintuplets. The quins were born in July 1965, which made world-wide headlines as they were only the fifth recorded set of living quintuplets in the world at that time. Shirlene, the first of the set to be married, is survived by her husband and three children. RIP Shirlene.
This page will be archived on 19 June 2020
Sponsoring opens the page for messages and memories to be left.
There are no limits or additional costs for anyone to leave messages during the sponsorship period.
At the end of the sponsorship all approved messages are archived for access in the future.
Sponsorship does not include a summary of the death notice/s.
Please select the Published Notices on the right hand menu to order a summary.
Sponsorship is anonymous. more info
This page is open and you can leave messages and memories for free until 19 June 2020
Keep this page open longer - sponsor page