In Memory of
Quentin Lee Pongia
Tuesday, June 25, 2019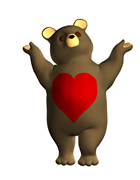 Quentin (48) , the former rugby league Kiwis captain, sadly died after a battle with bowel cancer. Described as an icon, he hailed from the West Coast playing 137 NRL games and 35 tests (1992-2000) for NZ. He also played in Australia and the English Super League with Wigan. His career spanned 13 years and he had a reputation as one of the game's most feared players. He is survived by a two year old daughter.
This page will be archived on 18 May 2020
Sponsoring opens the page for messages and memories to be left.
There are no limits or additional costs for anyone to leave messages during the sponsorship period.
At the end of the sponsorship all approved messages are archived for access in the future.
Sponsorship does not include a summary of the death notice/s.
Please select the Published Notices on the right hand menu to order a summary.
Sponsorship is anonymous. more info
This page is open and you can leave messages and memories for free until 18 May 2020
Keep this page open longer - sponsor page
The Dominion Post
The Press
NZ Herald
Greymouth Star
Greymouth Star

Share us via