In Memory of
Emily Ruth Stein
Monday, May 27, 2019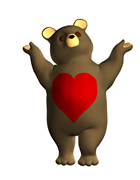 Emily (32) will be been remembered as "a bright light in the face of adversity" and for her involement in a group of New Zealand women who petitioned Parliament for the funding of cancer drug Kadcyla, which could have prolonged her life. Emily was first diagnosed with breast cancer in May 2016 and found out days later it had spread to her pelvis. She is survived by her husband and two young daughters.
This page will be archived on 12 May 2020
Sponsoring opens the page for messages and memories to be left.
There are no limits or additional costs for anyone to leave messages during the sponsorship period.
At the end of the sponsorship all approved messages are archived for access in the future.
Sponsorship does not include a summary of the death notice/s.
Please select the Published Notices on the right hand menu to order a summary.
Sponsorship is anonymous. more info
This page is open and you can leave messages and memories for free until 12 May 2020
Keep this page open longer - sponsor page