In Memory of
Neil Adrian Collins
Tuesday, July 16, 2019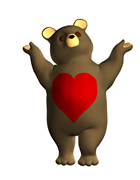 Veteran radio broadcaster Neil (77) was a legend in Dunedin. For almost 60 years he was a vital part of NZ's longest running radio station - Radio Dunedin. He began his career in 1958 as a 17 year old volunteer announcer and officially retired in 2015.
This page will be archived on 12 December 2020
Sponsoring opens the page for messages and memories to be left.
There are no limits or additional costs for anyone to leave messages during the sponsorship period.
At the end of the sponsorship all approved messages are archived for access in the future.
Sponsorship does not include a summary of the death notice/s.
Please select the Published Notices on the right hand menu to order a summary.
Sponsorship is anonymous. more info
This page is open and you can leave messages and memories for free until 12 December 2020
Keep this page open longer - sponsor page
Messages

Messages posted (2)

Leave a Message << [1] ... 1 >>

Farewell

Radio will never be the same without you ... Dunedin will miss you Neil... your sense of humour, quirkiness and knowledge of many things was outstanding , the poem you wrote me called Ode to July was bang on.. you captured the scenario of that evening at the City Hotel brilliantly... you were admired and loved by many.. you will not be forgotten .. part of Dunedin and now Dunedin's history... requiem en pace

Back to Top All messages are approved before they are published. Report abuse << [1] ... 1 >>
Otago Daily Times
NZ Herald
Otago Daily Times

Share us via