In Memory of
Teiron Jones
Saturday, October 20, 2018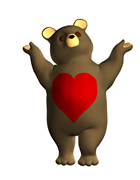 Experienced boatie and fisherman Teiron (60) died a hero having saved his wife following a boating accident off the coast of Waitara, north of New Plymouth.His dinghy was found capsized in 30 metre deep water with his wife sittng on top of it holding his head above the water. Teiron was also a music teacher and is survived by his wife and adult children.
Messages

Messages posted (0)

This page has been archived

Sponsor this page to reopen it. more info

Sponsorship is anonymous.
Wanganui Chronicle
Taranaki Daily News
Taranaki Daily News
Taranaki Daily News
Taranaki Daily News

Share us via