In Memory of
Ellie Marie Kurth
Sunday, May 20, 2018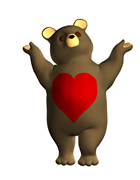 Back Home
New Search

First Names:

Ellie Marie

Last Name:

Kurth

Death Date:

29 June 2017

Age:

7y

Country:

New Zealand

Funeral Home:

Waterson's Funeral Services

Charity:

Kidz First Hospital

Published Notices:

(3) Newspapers - view notices/order summary

ID:

341432
Bright and bubbly seven year old Ellie sadly died while at school. She was the daughter of the Walton School principal and a senior hub teacher, and was a younger sibling to her sister. The family had generously fundraised $1700 for the Kidz First Children's Hospital at Middlemore in 2013 after an iPad had been stolen. Ellie had been a patient at the hospital whilst receiving treatment for a rare skin condition.
.
Messages

Messages posted (0)

This page has been archived

Sponsor this page to reopen it. more info

Sponsorship is anonymous.
NZ Herald 01 Jul 2017
Waikato Times 03 Jul 2017
NZ Herald 03 Jul 2017

Share us via