In Memory of
Kamila Mun
Saturday, April 21, 2018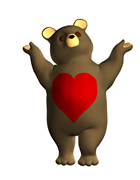 Kamila (51) had just started her new job at a poultry farm, the following morning she was hit by a forklift and died. The mum of seven, had started her new job, working alongside her husband, at a poultry farm on Broadfield, southwest of Christchurch, the day before. She'd taken on this second job, when her other was put on hold over winter, in order to help pay for her children's education.

Messages

Messages posted (0)

This page has been archived

Sponsor this page to reopen it. more info

Sponsorship is anonymous.
The Press 17 Jun 2017
The Press 20 Jun 2017

Share us via