In Memory of
Tania Mary Dalton
Sunday, June 24, 2018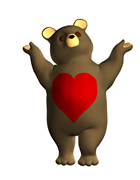 Former Silver Fern netballer Tania (45) tragically died 7 days after playing a regular game of social touch rugby in her home town of Takapuna. The netball star, turned sports commentator and part owner of the Pita Pit franchise, was running at the time of her collapse. She was immediately hospitalised in a critical condition with a ruptured internal carotid artery aneurysm and placed on life support. She is suvrived by her spouse and three children. Our thougths are with her family.
Messages

Messages posted (0)

This page has been archived

Sponsor this page to reopen it. more info

Sponsorship is anonymous.
NZ Herald 03 Mar 2017
NZ Herald 04 Mar 2017
Herald on Sunday 05 Mar 2017
NZ Herald 06 Mar 2017

Share us via