In Memory of
Jacob Edward Marx
Tuesday, June 19, 2018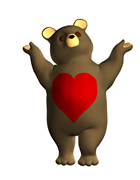 Jacob (27) was fatally wounded when a sign hoarding fell on him in the UK. The tragedy unfolded while he was walking on Camden Rd, north London, and the metal hoarding from a shop fell in strong winds and landed on him, causing severe head injuries. Despite best efforts by paramedics and emergency stafff he died soon after in hospital. Sadly, he had started his trip of a lifetime only three months earlier.

Messages

Messages posted (1)

This page has been archived

Sponsor this page to reopen it. more info

Sponsorship is anonymous.
NZ Herald 01 Feb 2013
Gisborne Herald 31 Jan 2013
Gisborne Herald 01 Feb 2013
NZ Herald 09 Feb 2013
NZ Herald 11 Feb 2013
Gisborne Herald 08 Feb 2013
Gisborne Herald 09 Feb 2013
Gisborne Herald 13 Feb 2013

Share us via