In Memory of
Noelene Margaret Tait
Sunday, August 09, 2020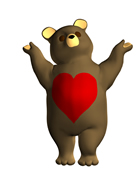 Back Home
New Search

First Names:

Noelene Margaret

Last Name:

Tait

Other Names:

nee BANKS

Death Date:

14 January 2020

Age:

84y

Country:

New Zealand

Funeral Home:

Southern Lakes Funerals

Published Notices:

(2) Newspapers - view notices/order summary

ID:

423589
Noelene (84) tragically died in a vehicle accident on Frankton Rd, Queenstown. The accident involved two cars and a motorbike and she died at the scene.
Noelene was a major part of her community being a violinist in the Arrow Miners Band in Arrowtown for about 30 years, she also regularly played violin and fiddle for another Irish band in the town.
A 29 year old tourist driver was charged with careless driving causing her death and the injury of two others. Noelene was the sole occupant of her vehicle.
RIP Noelene.
This page is open and you can leave messages and memories for free until 15 January 2021
Keep this page open longer - sponsor page
Southland Times
Southland Times

Share us via