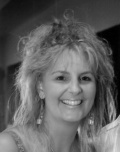 Natalie was taking part in a motorcycle memorial rally for Donald Anderson, her brother-in-law who had tragically died in an air accident with his father. She was riding pillion passenger on her husband's motorcycle when it crashed at Lake Hawea during the rally to the West Coast.
This page will be archived on 13 April 2027
You are sponsoring the page to open it for a longer time for messages and memories to be left for free.
There are no limits or additional costs for anyone to leave messages during the sponsorship period.
At the end of the sponsorship all approved messages are archived for access in the future.
Sponsorship does not include a summary of the death notice/s.
Sponsorship is anonymous. Learn more