In Memory of
Stanley Frederick Nottingham
Monday, June 17, 2019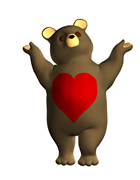 Back Home
New Search

First Names:

Stanley Frederick

Also known as:

Stan

Last Name:

Nottingham

Death Date:

21 October 2009

Age:

86y

Country:

New Zealand

Funeral Home:

Sadliers Funeral Services

Published Notices:

(3) Newspapers - view notices/order summary

ID:

84432
Nottingham, Stanley Frederick, Reg No. 453253, Gunner, NZ Army. Passed away peacefully on 21 October 2009. Aged 86. Dearly loved Partner of Margie Livingston. Loved father & father-in-law of Tom & Daphne, Grant (deceased), John & Colleen. Loved granddad of Lucy, Tammy, Kim & Jamie-Lee. Loved great grandfather of Angus, Jaclyn, Billy & Riley
A service for Stanley will be held at Hamilton Park Cemetery Chapel, Morrinsville Road, Newstead, Hamilton, on Saturday, 24 October 2009 at 11am followed by private cremation.
In lieu of flowers donations preferred to Salvation Army or these may be left at the service.
All communications to the Nottingham family 358 Thames Street, Morrinsville, 3300.

Messages

Messages posted (0)

This page has been archived

Sponsoring opens the page for messages and memories to be left.
There are no limits or additional costs for anyone to leave messages during the sponsorship period.
At the end of the sponsorship all approved messages are archived for access in the future.

Sponsorship does not include a summary of the death notice/s.
Please select the Published Notices on the right hand menu to order a summary.

Sponsorship is anonymous. more info
NZ Herald
Waikato Times
Waikato Times

Share us via