In Memory of
Father's Day
Tuesday, June 18, 2019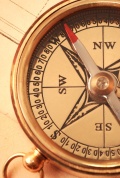 Sunday 3rd September 2017 is a special day where fathers in New Zealand are recognised and celebrated.

Fathers are important even when they are no longer with us. They have been teachers, friends, providers, coaches, listeners, disciplinarians and caregivers. Each is unique.

If you have lost your father you can light a candle, refresh flowers and even leave a tribute to honour him on this page.


This page is open and you can leave messages and memories for free until 24 February 2036
Keep this page open longer - sponsor page