In Memory of
Kelsey Helena Davidson
Saturday, October 19, 2019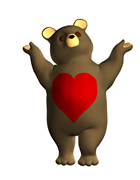 Kelsey (26) tragically died from suspected meningococal disease house after becoming unwell. She was a prominent and well respected dance teacher who founded Zed Creek Studion, later becoing the Radical Step Dance Studio in Fendalton, Christchurch. She was not only the founder but also the creative director and senior dance tutor. Her choreography was unique and diverse, with Jazz, Modern, Latin and contemporary techniques. Also a keen snow skier and hiker, these passions took her exploring in NZ and overseas. RIP Kelsey.
This page will be archived on 29 September 2020
Sponsoring opens the page for messages and memories to be left.
There are no limits or additional costs for anyone to leave messages during the sponsorship period.
At the end of the sponsorship all approved messages are archived for access in the future.
Sponsorship does not include a summary of the death notice/s.
Please select the Published Notices on the right hand menu to order a summary.
Sponsorship is anonymous. more info
This page is open and you can leave messages and memories for free until 29 September 2020
Keep this page open longer - sponsor page
The Press
The Press
The Press

Share us via