In Memory of
Dawn Marie McAlpine
Monday, May 27, 2019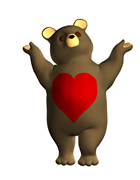 Dawn (84) was a world-renowned ballet teacher and choreographer who dedicated six decades to dance, having started teaching ballet when she was just 15 years old. She was also involved and tap dancing and the Taranaki operatic society performances and was a major examiner for the Royal Academy locally and internationally. She retired from teaching in 2005 and is survived by three sons.
This page will be archived on 12 May 2020
Sponsoring opens the page for messages and memories to be left.
There are no limits or additional costs for anyone to leave messages during the sponsorship period.
At the end of the sponsorship all approved messages are archived for access in the future.
Sponsorship does not include a summary of the death notice/s.
Please select the Published Notices on the right hand menu to order a summary.
Sponsorship is anonymous. more info
This page is open and you can leave messages and memories for free until 12 May 2020
Keep this page open longer - sponsor page