In Memory of
Nicholas Ryan Kahotea
Monday, May 27, 2019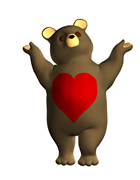 Nicholas (36) died following an SAS training exercise in Auckland, He was a Lance Corporal in the First New Zealand Special Air Service Regiment. He served in Afghanistan and was awarded the New Zealand Operational Service Medal (NZOSM), New Zealand Defence Service Medal (NZDSM), New Zealand General Service (NZGSM) and NATO ISAF (Afghanistan). He will be forever remembered as a professional soldier, a father and friend to many.
This page will be archived on 09 May 2020
Sponsoring opens the page for messages and memories to be left.
There are no limits or additional costs for anyone to leave messages during the sponsorship period.
At the end of the sponsorship all approved messages are archived for access in the future.
Sponsorship does not include a summary of the death notice/s.
Please select the Published Notices on the right hand menu to order a summary.
Sponsorship is anonymous. more info
This page is open and you can leave messages and memories for free until 09 May 2020
Keep this page open longer - sponsor page
Messages

Messages posted (3)

Leave a Message << [1] ... 1 >>

Dear Lois & Trevor and families both in Australia and New Zealand. We are so sorry about the tragic loss of your lovely son Nicholas. News reports that we have read are a testament to his bravery and professionalism, expertise and devotion to his career. We cannot begin to imagine your grief. Please accept the condolences of our boys Clinton and Evan and their families and also the condolences of all of Robin's family. All our love and keep strong Pat and Robin

Back to Top All messages are approved before they are published. Report abuse << [1] ... 1 >>