In Memory of
Jessie Florence Alabone
Monday, May 27, 2019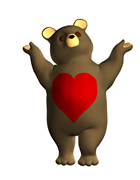 Jessie (107) was Canterbury's oldest person and sadly died just four days after her 78 year old son Billy. When she was 100 years of age she still had her drivers licence and lived in and maintained her own home and was a proud first generation New Zealander, being one of 15 McDonald children whose parents arrived from Australia in 1910. She had two children, seven grandchildren, 15 great grandchildren and eight great-great grandchildren and will be forever remembered for her sense of fun, tenacity of spirit and strong independence.
This page will be archived on 03 May 2020
Sponsoring opens the page for messages and memories to be left.
There are no limits or additional costs for anyone to leave messages during the sponsorship period.
At the end of the sponsorship all approved messages are archived for access in the future.
Sponsorship does not include a summary of the death notice/s.
Please select the Published Notices on the right hand menu to order a summary.
Sponsorship is anonymous. more info
This page is open and you can leave messages and memories for free until 03 May 2020
Keep this page open longer - sponsor page