In Memory of
Elizabeth Ann Rigg
Monday, July 22, 2019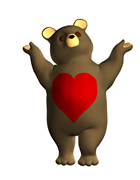 Ann (65) tragically died while on a cycle training ride. The committed cyclist trained almost daily and had been on a time trial bike in preparation for the national competition later in the month. She was a member of the Tasman Wheelers Club and died on State Higway 6.
This page will be archived on 07 April 2020
Sponsoring opens the page for messages and memories to be left.
There are no limits or additional costs for anyone to leave messages during the sponsorship period.
At the end of the sponsorship all approved messages are archived for access in the future.
Sponsorship does not include a summary of the death notice/s.
Please select the Published Notices on the right hand menu to order a summary.
Sponsorship is anonymous. more info
This page is open and you can leave messages and memories for free until 07 April 2020
Keep this page open longer - sponsor page
Messages

Messages posted (1)

Leave a Message << [1] ... 1 >>

From Michael Pollard (ex-Reed Publishing)

I represented a book publisher, involved in visiting Ann and Peter first at their Pages Bookshop, and then at Page & Blackmore, for nearly 20 years. Ann was always full of life and fire, with a very dry sense of humour. Everyone will miss her, but particularly her soulmate Peter. My condolences to all of you.

Michael Pollard

Back to Top All messages are approved before they are published. Report abuse << [1] ... 1 >>
Nelson Mail
The Press
Nelson Mail

Share us via