In Memory of
Finn Henry Mrkusic Lowery
Monday, July 22, 2019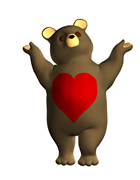 Finn (28) will be remembered as a promising young lawyer and water polo champion, being the former New Zealand Mens Water Polo captain. Finn grew up in Mairangi Bay and was the youngest of four children who, in 2014, was awarded a prestigious Rhodes Scholarship to Oxford University in England during which time he helped in a soup kitchen. He loved skiing, dancing. languages, cooking, biking and hiking and had recenty married his long-time girlfriend and returned to New Zealand in December 2018. Forever remembered as a highly intelligent, geneorous and bubbly person. Loved by many.
This page will be archived on 26 March 2020
Sponsoring opens the page for messages and memories to be left.
There are no limits or additional costs for anyone to leave messages during the sponsorship period.
At the end of the sponsorship all approved messages are archived for access in the future.
Sponsorship does not include a summary of the death notice/s.
Please select the Published Notices on the right hand menu to order a summary.
Sponsorship is anonymous. more info
This page is open and you can leave messages and memories for free until 26 March 2020
Keep this page open longer - sponsor page