In Memory of
Cameron Douglas Moore
Tuesday, July 23, 2019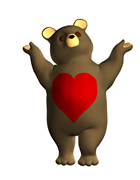 Experienced jet boat driver, Cameron (45), tragically died after the boat he was in crashed into a bank on the Clutha River. The accident happend upstream of the Luggate Bridge and his navigator survived but was flown to hospital. He was described by the NZ Jet Boat Racing Association as a passionate competitor and supporter of the sport. He was a father and the owner of Ballinger's Hunting and Fishing store in Tower Junction, Christchurch.
This page will be archived on 26 February 2020
Sponsoring opens the page for messages and memories to be left.
There are no limits or additional costs for anyone to leave messages during the sponsorship period.
At the end of the sponsorship all approved messages are archived for access in the future.
Sponsorship does not include a summary of the death notice/s.
Please select the Published Notices on the right hand menu to order a summary.
Sponsorship is anonymous. more info
This page is open and you can leave messages and memories for free until 26 February 2020
Keep this page open longer - sponsor page
The Press
Otago Daily Times
NZ Herald
The Press
Otago Daily Times

Share us via