In Memory of
John Mark Cocks
Tuesday, June 18, 2019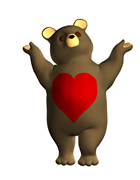 Entertainer, TV show handyman, Cocksy (52) sadly died after a long battle with cancer, Described as "NZ's much loved builder and handyman" he also featured in the TV shows April's Angels (1998) and My House, My Castle (1999)-2009) and How did you do that (2013) and My Dream Room (2015) and others. He was also a contestant on Celebrity Treasure Island (2005) along with becoming the prominient voice and face of several other campaigns.
He is survived by his wife and three daughters.
This page will be archived on 08 February 2020
Sponsoring opens the page for messages and memories to be left.
There are no limits or additional costs for anyone to leave messages during the sponsorship period.
At the end of the sponsorship all approved messages are archived for access in the future.
Sponsorship does not include a summary of the death notice/s.
Please select the Published Notices on the right hand menu to order a summary.
Sponsorship is anonymous. more info
This page is open and you can leave messages and memories for free until 08 February 2020
Keep this page open longer - sponsor page
NZ Herald
Waikato Times
NZ Herald

Share us via