In Memory of
Katherine Mary Clarke
Tuesday, June 18, 2019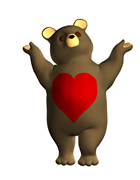 Katherine (39) was tragically killed in an avalanche in the Italian Alps. Katherine was an experienced back-country skier and climber, and had been working as a coporate lawyer in London. An adventurer, she was the first NZ women to have climbed and skied the three highest peaks in Greenland. Sadly she and three others (one a work colleague) perished after being buried under 1.8m of snow near Courmayer. She is survived by her husband and two year old daughter.
This page will be archived on 06 February 2020
Sponsoring opens the page for messages and memories to be left.
There are no limits or additional costs for anyone to leave messages during the sponsorship period.
At the end of the sponsorship all approved messages are archived for access in the future.
Sponsorship does not include a summary of the death notice/s.
Please select the Published Notices on the right hand menu to order a summary.
Sponsorship is anonymous. more info
This page is open and you can leave messages and memories for free until 06 February 2020
Keep this page open longer - sponsor page