In Memory of
Peter Posa
Tuesday, June 18, 2019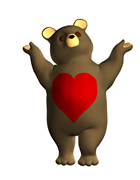 Back Home
New Search

First Names:

Peter

Last Name:

Posa

Death Date:

03 February 2019

Age:

78y

Country:

New Zealand

Published Notices:

(0)

ID:

391394
Legendary guitarist Peter (78) was famous throughout the 1960's and known as "NZ's greatest guitarist". He shot to fame in the 60's and 70's and released 28 singles, 15 EPs and 23 albums. Peter knew other entertainment greats including Dean Martin, Frank Sinatra, Chet Atkins and Herb Ellis and worked in the world's most famous recording studios. While illness following a car crash in 1970 slowed him down he still remained one of our most successful musicians and was awarded the Highest Selling Album award at the NZMA in 2013. This followed his recognition and 2008 appointed as a Member of the New Zealnd Order of Merit.
This page will be archived on 04 February 2020
Sponsoring opens the page for messages and memories to be left.
There are no limits or additional costs for anyone to leave messages during the sponsorship period.
At the end of the sponsorship all approved messages are archived for access in the future.
Sponsorship does not include a summary of the death notice/s.
Please select the Published Notices on the right hand menu to order a summary.
Sponsorship is anonymous. more info
This page is open and you can leave messages and memories for free until 04 February 2020
Keep this page open longer - sponsor page
Messages

Messages posted (2)

Leave a Message << [1] ... 1 >>

My Tribute to Peter

Unto thine own self be true.
Peter Posa was an expression of this.
A true legend of New Zealand.
A very sorrowful day to hear of his passing.
May the waka guide you through clear waters to your resting place of peace.
I thank you for every musical inspiration you left in our hearts.

Lorrelle Taylor

Back to Top All messages are approved before they are published. Report abuse << [1] ... 1 >>