In Memory of
Enid Florence Alexander
Tuesday, June 18, 2019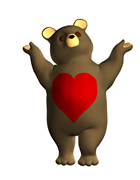 Enid (87) tragically died following a car accident on the steep driveway of her Porirua home. Both Enid and her husband of 63 years were in the vehicle at the time.
This page will be archived on 30 January 2020
Sponsoring opens the page for messages and memories to be left.
There are no limits or additional costs for anyone to leave messages during the sponsorship period.
At the end of the sponsorship all approved messages are archived for access in the future.
Sponsorship does not include a summary of the death notice/s.
Please select the Published Notices on the right hand menu to order a summary.
Sponsorship is anonymous. more info
This page is open and you can leave messages and memories for free until 30 January 2020
Keep this page open longer - sponsor page
Messages

Messages posted (2)

Leave a Message << [1] ... 1 >>

Mrs Alexander R.I.P.

Deepest sympathy extended to Graham,Neville, laurie and families.
Although not being part of the Alexanders life for many years it still saddens me of hearing this tragic news. Growing up next door and going through primary school with Laurie and spending many hours at the Alexanders during school holidays either outside down the bank or building forts or inside on rainy days building with blocks and making our own fun, they are happy memories that will stay with me.
Kindest regards
Boyd Rowe

Back to Top All messages are approved before they are published. Report abuse << [1] ... 1 >>