In Memory of
Pedro Herrero Carazo
Tuesday, July 16, 2019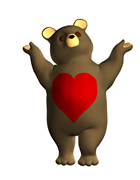 Infamous and popular Christchurch restauranteur Pedro (73) passed away unexpectedly from a heart attack. Pedro founded Pedro's retaurant in the city centre in 1985. Tragically he lost his home, business and 35 year old son Cristiano in the 2011 earthquakes and it wasn't until 2012 that he established the first Pedro's Houe of Lamb in a shipping container at Carlton Corner. There are now three other locations, in Christchurch, Queenstown and Auckland. His long time business partner will continue his legacy.
This page will be archived on 16 January 2029
Sponsoring opens the page for messages and memories to be left.
There are no limits or additional costs for anyone to leave messages during the sponsorship period.
At the end of the sponsorship all approved messages are archived for access in the future.
Sponsorship does not include a summary of the death notice/s.
Please select the Published Notices on the right hand menu to order a summary.
Sponsorship is anonymous. more info
This page is open and you can leave messages and memories for free until 16 January 2029
Keep this page open longer - sponsor page