In Memory of
Grace Emmie Rose Millane
Monday, June 17, 2019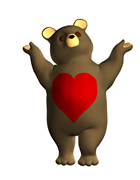 Back Home
New Search

First Names:

Grace Emmie Rose

Last Name:

Millane

Birth Date:

02 December 1996

Age:

22y

Country:

United Kingdom

Published Notices:

(0)

ID:

385132
Grace (22) was murdered while on a backpacking holiday in NZ. A british citizen, she had already spent time in Peru before arriving in NZ, when two weeks later she was reported missing by her family who had uncharacteristically not heard from her for a few days. Her body was found nine days after she was last seen in Auckland's CBD. A 26 year old man was charged with her murder. Grace, originally from Essex, was a talented artist, had just completed her tertiary studies and was on the second leg of a year long trip around the world.
This page will be archived on 31 December 2025
Sponsoring opens the page for messages and memories to be left.
There are no limits or additional costs for anyone to leave messages during the sponsorship period.
At the end of the sponsorship all approved messages are archived for access in the future.
Sponsorship does not include a summary of the death notice/s.
Please select the Published Notices on the right hand menu to order a summary.
Sponsorship is anonymous. more info
This page is open and you can leave messages and memories for free until 31 December 2025
Keep this page open longer - sponsor page