In Memory of
Kyle John McKitterick
Wednesday, June 19, 2019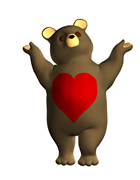 Kyle (48) tragically died following a motorcycle accident on his 48th birthday. The incident occured on a dangerous stretch of road between Christchurch and Governor's Bay when his bike collided with a van while ascending the Port Hills.
This page will be archived on 03 December 2020
Sponsoring opens the page for messages and memories to be left.
There are no limits or additional costs for anyone to leave messages during the sponsorship period.
At the end of the sponsorship all approved messages are archived for access in the future.
Sponsorship does not include a summary of the death notice/s.
Please select the Published Notices on the right hand menu to order a summary.
Sponsorship is anonymous. more info
This page is open and you can leave messages and memories for free until 03 December 2020
Keep this page open longer - sponsor page
Messages

Messages posted (6)

Leave a Message << [1] ... 1 >>

Deepest Sympathies from the USA

Jan and Johnny,

Erin shared the tragic news with me. I am completely in shock that someone so kind and good could be taken from this earth so early. You were so welcoming to me and my friend while we were in NZ. My husband and I then got to welcome Kyle into our home when they visited. I just want to tell you how very sorry I am for your loss. I am keeping you in my thoughts and prayers, hoping that your memories of Kyle will live on and bring you much joy in remembering.

With Deepest Sympathies,
Rachel Inmon

Back to Top All messages are approved before they are published. Report abuse << [1] ... 1 >>