In Memory of
Bruce George Edwyn Bray
Thursday, May 23, 2019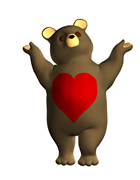 Bruce (56) had been homeless but was welcomed by the Birkenhead Baptist Church where he had parked his bright blue van over the winter of 2015 and lived with his dog "Bud". By the following winter, with the help of media, he was finally allocated a Housing New Zealand property in Bayview, not far from his five children. In the final weeks of his life his eldest daughter cared for him while he battled with stage four emphysema and a recent stroke.
This page will be archived on 10 October 2020
Sponsoring opens the page for messages and memories to be left.
There are no limits or additional costs for anyone to leave messages during the sponsorship period.
At the end of the sponsorship all approved messages are archived for access in the future.
Sponsorship does not include a summary of the death notice/s.
Please select the Published Notices on the right hand menu to order a summary.
Sponsorship is anonymous. more info
This page is open and you can leave messages and memories for free until 10 October 2020
Keep this page open longer - sponsor page