In Memory of
Trevor Noel Barrett
Thursday, June 27, 2019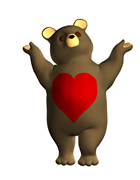 Trevor tragically died doing what he loved - flying. The accident occurred in the Taringatura Forest near Benmore in Southland. He and friends had been on a trip to Stewart Island but alarm was raised when he didn't show for a briefing beforehand. He and his wife were owners of the Barrett Pharmacy in Dinsdale for many years before moving to Pauanui. He is survived by his wife, son and daughter.
This page will be archived on 01 October 2020
Sponsoring opens the page for messages and memories to be left.
There are no limits or additional costs for anyone to leave messages during the sponsorship period.
At the end of the sponsorship all approved messages are archived for access in the future.
Sponsorship does not include a summary of the death notice/s.
Please select the Published Notices on the right hand menu to order a summary.
Sponsorship is anonymous. more info
This page is open and you can leave messages and memories for free until 01 October 2020
Keep this page open longer - sponsor page
NZ Herald
Waikato Times
Waikato Times
Waikato Times
NZ Herald
NZ Herald
Waikato Times

Share us via