In Memory of
Neville Denison Putt
Tuesday, July 23, 2019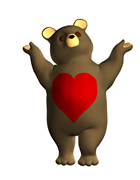 Devoted husband for 70 years, Neville (95) made news headlines when he refused to put his wife into care when she succumbed to Alzheimers disease. When she finally moved to a retirement village he was allowed to sleep in the same room as her so she did not get frightened. Phyllis passed away in January 2017 around the time Neville also moved into a retirement home. Their story of love and devotion touched the nation. Neville and Phyllis had nine children, 22 grandchildren and 30 great grandchildren.
This page will be archived on 31 December 2020
Sponsoring opens the page for messages and memories to be left.
There are no limits or additional costs for anyone to leave messages during the sponsorship period.
At the end of the sponsorship all approved messages are archived for access in the future.
Sponsorship does not include a summary of the death notice/s.
Please select the Published Notices on the right hand menu to order a summary.
Sponsorship is anonymous. more info
This page is open and you can leave messages and memories for free until 31 December 2020
Keep this page open longer - sponsor page
Taranaki Daily News
Taranaki Daily News

Share us via