In Memory of
Tania Grace Ellwood
Saturday, December 15, 2018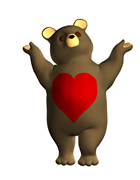 Actress, fashion, hair and make-up stylist Tania (39) was tragically found deceased at an Auckland boarding house along with 36 year old Timothy Hamilton. IN 2006 Tania had played the character of Mandy Timmins in Shortland Street.
Messages

Messages posted (1)

This page has been archived

Sponsor this page to reopen it. more info

Sponsorship is anonymous.
NZ Herald
NZ Herald
NZ Herald
NZ Herald
NZ Herald
NZ Herald

Share us via