In Memory of
Raymond Keith Stirling
Saturday, December 15, 2018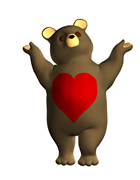 Raymond (84) was missing for weeks before he was tragically found deceased. While the official police search stopped, Ramond's family and friends continued looking for the beloved father and grandfather. It was their search efforts that found him. He had mild dementia and was frail but was known to hitchhike occassionally making the area os the search potentially large.


Messages

Messages posted (0)

This page has been archived

Sponsor this page to reopen it. more info

Sponsorship is anonymous.
Waikato Times
NZ Herald
Waikato Times
Waikato Times
NZ Herald

Share us via