In Memory of
Joshua Graeme Tingey
Saturday, December 15, 2018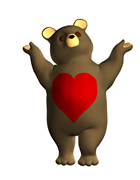 Josh (28) was on his second paraglide flight of the day when tragedy struck and he collided with the rocky face of Mauao during a Bay of Plenty Hang Gliding and Paragliding Club day. In 2016 Josh and his fiancee had won TVNZ's Our First Home competition scooping up $100,000 prize towards their first home in Tauranga. He was a respected pilot and talented surveyor.

Messages

Messages posted (0)

This page has been archived

Sponsor this page to reopen it. more info

Sponsorship is anonymous.
The Dominion Post
Bay of Plenty Times
NZ Herald
Bay of Plenty Times
The Dominion Post
Bay of Plenty Times
NZ Herald
Waikato Times
Bay of Plenty Times
The Dominion Post
NZ Herald
The Dominion Post
Bay of Plenty Times
NZ Herald
Waikato Times

Share us via