In Memory of
Grant Carlisle Fell
Tuesday, October 23, 2018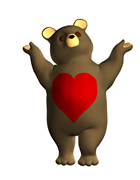 Grant (56) will be forever remembered as a musician and publisher. The former Headless Chickens band member passed away following a two-year battle with cancer. The band won five New Zealand Music Awards in the 1980s and 90s with well-known songs which include Cruise Control, Juice and George. He also was, along with his wife, the publisher of the fashion magazine Black. He also founded another magazine called Planet.
Messages

Messages posted (0)

This page has been archived

Sponsor this page to reopen it. more info

Sponsorship is anonymous.