In Memory of
Graham Lewis Robinson
Saturday, October 20, 2018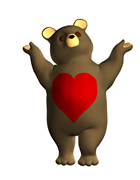 Popular Hamilton Boys High School deputy principal Graham sadly passed away whilst at school. He had been working as he did every Saturday morning catching up with colleagues and watching sport. He had been deputy principal for 27 years and a teacher of geography and another subject called future thinking.
Messages

Messages posted (0)

This page has been archived

Sponsor this page to reopen it. more info

Sponsorship is anonymous.
NZ Herald
Waikato Times
Waikato Times
NZ Herald
Waikato Times

Share us via