In Memory of
Zachary Orlando Mark Power
Saturday, October 20, 2018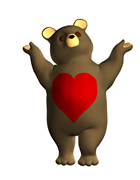 A spearfishing trip ended in tragedy for Zac (24). He went missing off Makara, near Wellington. only to have his body found three days later. He was a former student of New Plymouth's Francis Douglas Memorial College, had studied at Victoria University and worked for a Taranaki-based engineering company. Zac was a talented rugby player and played in the high school's first XV, was a house leader at the College, and went on to play in the University Rugby Club of Wellington team of which he was a valued member of the highly successful 2012 and 2013 colts squad.
Messages

Messages posted (0)

This page has been archived

Sponsor this page to reopen it. more info

Sponsorship is anonymous.
Taranaki Daily News
Taranaki Daily News
Taranaki Daily News
Taranaki Daily News
Taranaki Daily News
Taranaki Daily News

Share us via