In Memory of
Patricia Leith Whitson
Saturday, October 20, 2018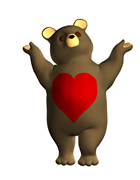 Manawatu's "dancing mother" Trish (59) was inspitrational in the lives of hundreds of dancers,
Trish was a former professional dancer, tutor and coach who, alongside her husband, was four time winner of the NZ professional New Vogue champions and the pair were also world representatives for New Zealand. The couple founded Auckland's Tempo Dance Studio in Auckland and were choreographers for the Dancing with the Feilding Stars which rasies tens of thousands of dollars for charity and which prompted them to start a successful dance school in Feilding.
Messages

Messages posted (0)

This page has been archived

Sponsor this page to reopen it. more info

Sponsorship is anonymous.
The Press
NZ Herald
The Dominion Post
Manawatu Standard

Share us via