In Memory of
Arishma Archana Singh
Monday, October 22, 2018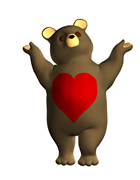 Back Home
New Search

First Names:

Arishma Archana

Last Name:

Singh

Other Names:

CHAND

Death Date:

12 November 2017

Age:

24y

Country:

New Zealand

Published Notices:

(0)

ID:

353883
Anishma (24) was tragically killed in south Auckland. Her body was discovered in a house on Maich Rd, Manurewa. She worked at the Nanaksar Educare Centre and is survived by a young daughter.
Messages

Messages posted (1)

This page has been archived

Sponsor this page to reopen it. more info

Sponsorship is anonymous.