In Memory of
Wallace Noel Flay
Saturday, October 20, 2018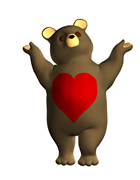 Wallace (39) tragically died after a crash involving his ute, a light truck and a cyclist, The accident happened on State Highway 3 when Wallace was driving east toward Waitara, in North Taranaki. The truck driver and the cyclist escaped serious injury. Walalce will be remembered as a hard working family man who approached life with a smile on his face and had a great sense of humour..He is survived by his step daughter and two young sons.

Messages

Messages posted (0)

This page has been archived

Sponsor this page to reopen it. more info

Sponsorship is anonymous.
Taranaki Daily News
Taranaki Daily News

Share us via