In Memory of
Ariki River Baden Wikaire-Mau
Tuesday, July 17, 2018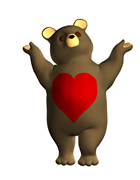 Ten year old Ariki tragically died following a fire in Saint Leonards, Hastings. The fire was in an abandoned building and Ariki died the following day in hospital from is burn injuries. Another young boy was badly burnt and a third escaped uninjured. Ariki was described as a friend of everyone and was also a keen kapa hapa and had been being trained to lead the school group in song to be performed at the up and coming festival in Gisborne.
Messages

Messages posted (0)

This page has been archived

Sponsor this page to reopen it. more info

Sponsorship is anonymous.
Hawkes Bay Today 05 Oct 2017
Hawkes Bay Today 06 Oct 2017

Share us via