In Memory of
Richard William Ebbett
Tuesday, July 17, 2018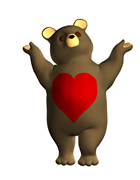 Richard (39) was a hero. He had saved a young girl from drowning in 2001, but the adventurer sadly lost his own life after falling into crater lake on Mt Ruapehu.
Messages

Messages posted (0)

This page has been archived

Sponsor this page to reopen it. more info

Sponsorship is anonymous.
The Dominion Post 04 Oct 2017
Manawatu Standard 04 Oct 2017

Share us via