In Memory of
Ariana Reedy
Thursday, May 24, 2018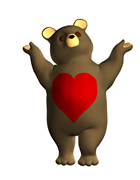 Back Home
New Search

First Names:

Ariana

Last Name:

Reedy

Death Date:

15 August 2017

Age:

15y

Country:

New Zealand

Published Notices:

(0)

ID:

346226
Ariana (15) was last seen by a taxi driver who have given her a ride to Bluff Hill, Napier. The following day her body was found after an extensive police search. A devastating loss of a beautiful young woman.
Messages

Messages posted (2)

This page has been archived

Sponsor this page to reopen it. more info

Sponsorship is anonymous.