In Memory of
Sione Palei Tuiano
Saturday, October 20, 2018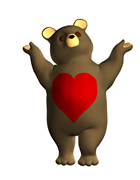 Back Home
New Search

First Names:

Sione Palei

Also known as:

Bah

Last Name:

Tuiano

Death Date:

02 July 2017

Age:

24y

Country:

New Zealand

Published Notices:

(0)

ID:

341724
Sione was tragically killed in a two vehicle accident on the Hutt Valley motorway. He had been with family celebrating his three year-old nieces birthday earlier when he, and his two brothers, crashed. He is survived by his partner and two young children.
Messages

Messages posted (0)

This page has been archived

Sponsor this page to reopen it. more info

Sponsorship is anonymous.