In Memory of
Aporo Julian Joyce
Monday, July 23, 2018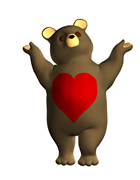 Aporo (79) had been working in his vegetable garden, when later that day he was tragically hit and by a car in Tawa. He was a retired policemand and was a well known figure in the Porirua area for both his work as a policeman and especially his kind and caring community spirit. He is survived by his wfe of 50 years.
Messages

Messages posted (0)

This page has been archived

Sponsor this page to reopen it. more info

Sponsorship is anonymous.
The Dominion Post 23 Jun 2017
The Dominion Post 24 Jun 2017

Share us via