In Memory of
Douglas Leslie Rollerson
Saturday, April 21, 2018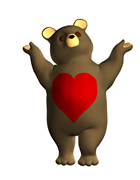 Former All Black Doug (63) sadly died following a seven-year fight with inoperable prostate cancer. His former team mates decribed him as a rugby player who could " turn on a moment of brilliance at the click of the fingers". Doug played a total of 24 games for the All Blacks, which included eight tests, between 1976 and 1981. He is survived by two children.
Messages

Messages posted (0)

This page has been archived

Sponsor this page to reopen it. more info

Sponsorship is anonymous.
NZ Herald 05 May 2017
NZ Herald 06 May 2017
Manawatu Standard 08 May 2017

Share us via