In Memory of
Sandy McNicol
Saturday, April 21, 2018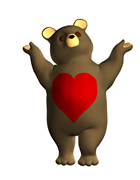 Back Home
New Search

First Names:

Sandy

Last Name:

McNicol

Death Date:

20 April 2017

Age:

73y

Country:

New Zealand

Published Notices:

(0)

ID:

336383
Former All Blacks prop Sandy (73) died following a battle with dementia in Noosa, Australia.
Sandy played five matches for the All Blacks in 1973, and will be forever known for his courageous stance against apartheid in South Africa, in which he refused to play against the Springboks.

Messages

Messages posted (0)

This page has been archived

Sponsor this page to reopen it. more info

Sponsorship is anonymous.