In Memory of
Ann Louise Bunning
Tuesday, June 19, 2018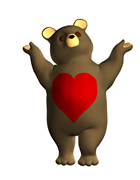 Ann (56) had been missing for almost three months when hunters found her body in bush near Thames. She was last seen at the Te Puru Holiday Park on January 30, having been staying in a tent during January, and was finally tragically found in bush near Te Puru Forks.
Messages

Messages posted (0)

This page has been archived

Sponsor this page to reopen it. more info

Sponsorship is anonymous.
NZ Herald 02 May 2017
NZ Herald 03 May 2017
NZ Herald 04 May 2017

Share us via