In Memory of
Beau John St George
Sunday, June 24, 2018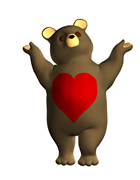 A car cash in the south of France tragically claimed father-of-one Beau's life. The 33 year old was also just weeks away from getting married. A Givealittle page has been set up in order to raise money to bring his body home to New Zealand.
Messages

Messages posted (0)

This page has been archived

Sponsor this page to reopen it. more info

Sponsorship is anonymous.
NZ Herald 04 May 2017
Northern Advocate 05 May 2017

Share us via