In Memory of
Berend Hindrik Tabak
Sunday, May 20, 2018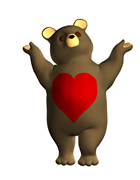 Ben (71), a career firefighter of 40 years, risked his life in the devastating Christchurch earthquake in 2011 by crawling through a tunnel listening for signs of life in the collapsed Pyne Gould Guinness Building. That day he helped rescue 19 people and retired from the Fire Service shortly after. He was also a lover of antique china, restoring pieces, and was an expert who was called on from private collectors across the globe. He is survived by his wife and three children.


Messages

Messages posted (0)

This page has been archived

Sponsor this page to reopen it. more info

Sponsorship is anonymous.
The Press 24 Apr 2017
The Press 26 Apr 2017

Share us via